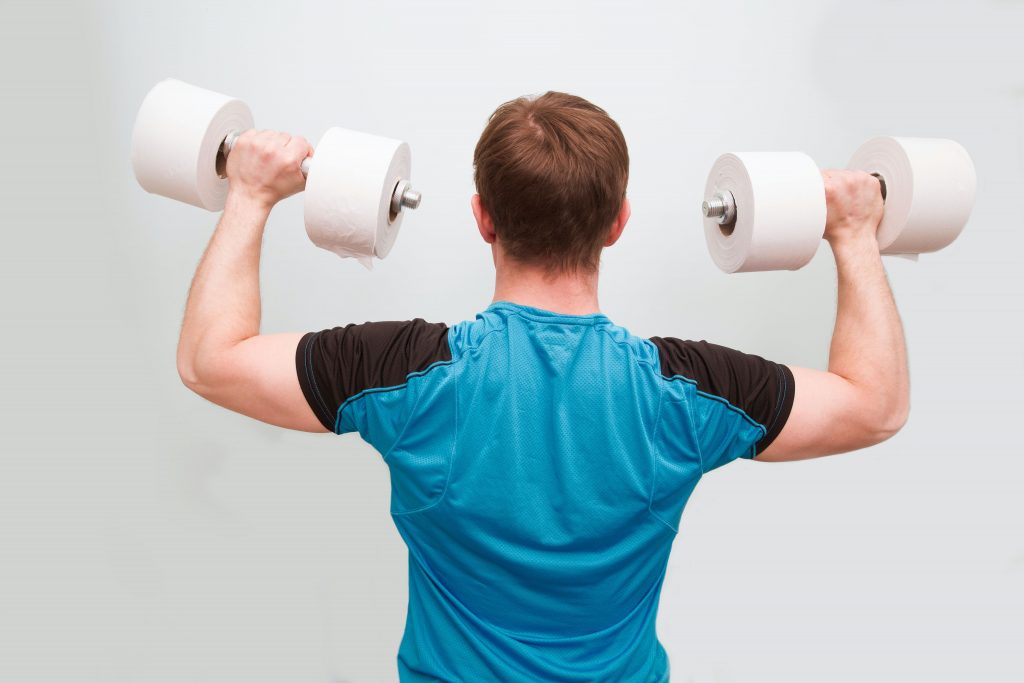 Older and Stuck at Home? Expert Advice on Fitness from the New York Times presents practical, safe ways to stay active and fit while confined to your home or apartment.
The strategies are focused on preventing the elderly and those with physical limitations from becoming too sedentary during quarantine. They may also help those recovering from COVID slowly gain back strength and stamina when they've been given the okay to resume activity.
In fact, we have used many similar ideas to create makeshift gyms in our own homes. For example:
Filled water bottles and soup cartons make great hand weights
Rolls of toilet paper or paper towels work really well for resistance…but just don't press too hard on these precious commodities!
A bathrobe tie can be used as a yoga strap to help you stretch
We'd love to know what common, everyday objects you've repurposed to lift, balance or stretch!